VEST CERTIFICATIONS


CGA APPROVED
US Coast Guard Approved Life Vest




US/CANADA APPROVED
US Coast Guard & Transport Canadian Approved Life Vest
CE APPROVED
An EU Approved European Tournament Jacket
NON CGA APPROVED
Non US Coast Guard Approved Life Vest
VEST FIT & FUNCTION


MANHATTAN TAILORED FIT
Designed entirely for the avid waterman. We went deep into the outfitting process and borrowed some principles from lifelong NYC tailors who know what it takes to form a flawless fit. Once Mr. Manhattan got the dimensions all dialed in, the next step was to perfect the ratio of sizes ranging from XS all the way to a 4XL. So not only did we create the perfect fit, but we have it in 8 different sizes.
2 TO 1 FOAM
We always push the boundaries. Nobody is treating life vests with the passion for progression the way we are. The standard in CGA vests, the Capella 3.0 has 2 to 1 foam for the first of its kind with tapered buoyancy. The foam starts in the chest at 2" thick, then fades to 1" thick around your stomach region. The result – buoyancy where you have to have it, and mobility where you want it.
LONGER TORSO
Some of our vests are designed 2" longer than a standard vest. Sometimes it's just a little awkward when your belly button is saying hello.
WOMEN'S TAILORED FIT
We took our award winning fit and adapted if for a women's physique in two of our models.


STANDARD TORSO
Based around the symmetry of a standard chest size. Created for the not too long, yet not too short guy.
CYLINDRICAL CONSTRUCTION
There was this homie named Capella from back in the day. He knew the earth was round. We ripped off his theories and made our vests round. A cylindrical fit that curves to your body unlike any flat vest. The only vest of its kind.
OVERSIZED ARM HOLES
Sometimes those arms like to flap – these bigger holes let you roll the windows down with ease.
FOAM TIE STRAPS
We tuck our foam in a harness so there is no shift between the neoprene shell and the inner foam.
DIAMOND FLEX FOAM
Diamonds are now a man's best friend too! A new siped pattern in our foam fora primo formation around your body.
VEST FOAMS
COAST GUARD APPROVED


AIR FOAM
The lightest and most buoyant foam available. Not only is it slender on the scale, this exclusive foam is also siped for added mobility.
CUSHION FOAM
Roughly 30% heavier than Air Foam, but man is it comfy when you slip it on.
SUPPORTIVE FOAM
For the rider that wants extra pressure on their back with built in lumbar support. Power and response in your jacket.




VEST FOAMS
IMPACT
AIR FOAM
Keep the weight down and amplitude up. For the rider that thinks of ounces as pounds – a lightweight marvel.
FLEX FOAM
A slinky for your chest. It will bend, twist and turn in any direction you need it to.
VEST MATERIALS


ENGINEERED CROSS WOVEN MESH
A more adaptive material than a traditional neoprene.
4 WAY STRETCH
Your body can end up in some contorted positions when you are riding – this material has the mobility to take that journey with you.
2 WAY STRETCH
A neoprene sponge material that moves side to side when you do.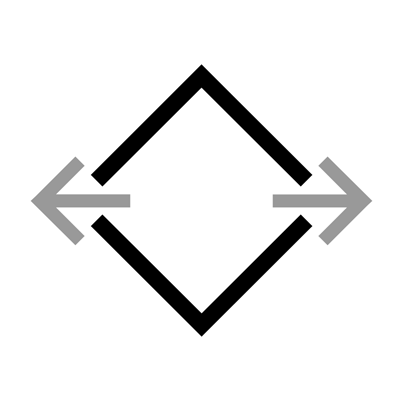 GLIDE SKIN
We live in a world that likes bling. Glide skin is shiny, actually it's more just expensive looking. Which makes it cool and relevant.
WATER RESISTANT LINER
You know that annoying face you make when you have to try on your buddy's wet life vest? Not no more. We created a liner that greatly reduces water seeping into a vest, and most importantly, reducing the weird "wet vest" face.
NECK & ARM HOLE FLEECE LINER
Happy kids = happy boating. Nothing makes kids happier than the so! fleece lining on our vests. That's why all of our little tyke models come equipped with this happy technology.
BOA CLOSURE SYSTEM
This popular device was created to modify your fit with the spin of a dial.
H20 YARN
A wide selection of our fabrics are knitted with yarn made from recycled plastic water bottles.
H20 GLUE
Most of our neoprene is laminated together with a water based glue.
NATURE'S NEOPRENE
Neoprene is normally made of petrochemicals - instead we use neoprene made from Limestone. It also lasts longer and is more comfortable.
NEO WEBBING COVER
Our high-end kid's vests come with a neo webbing cover to insure comfort.